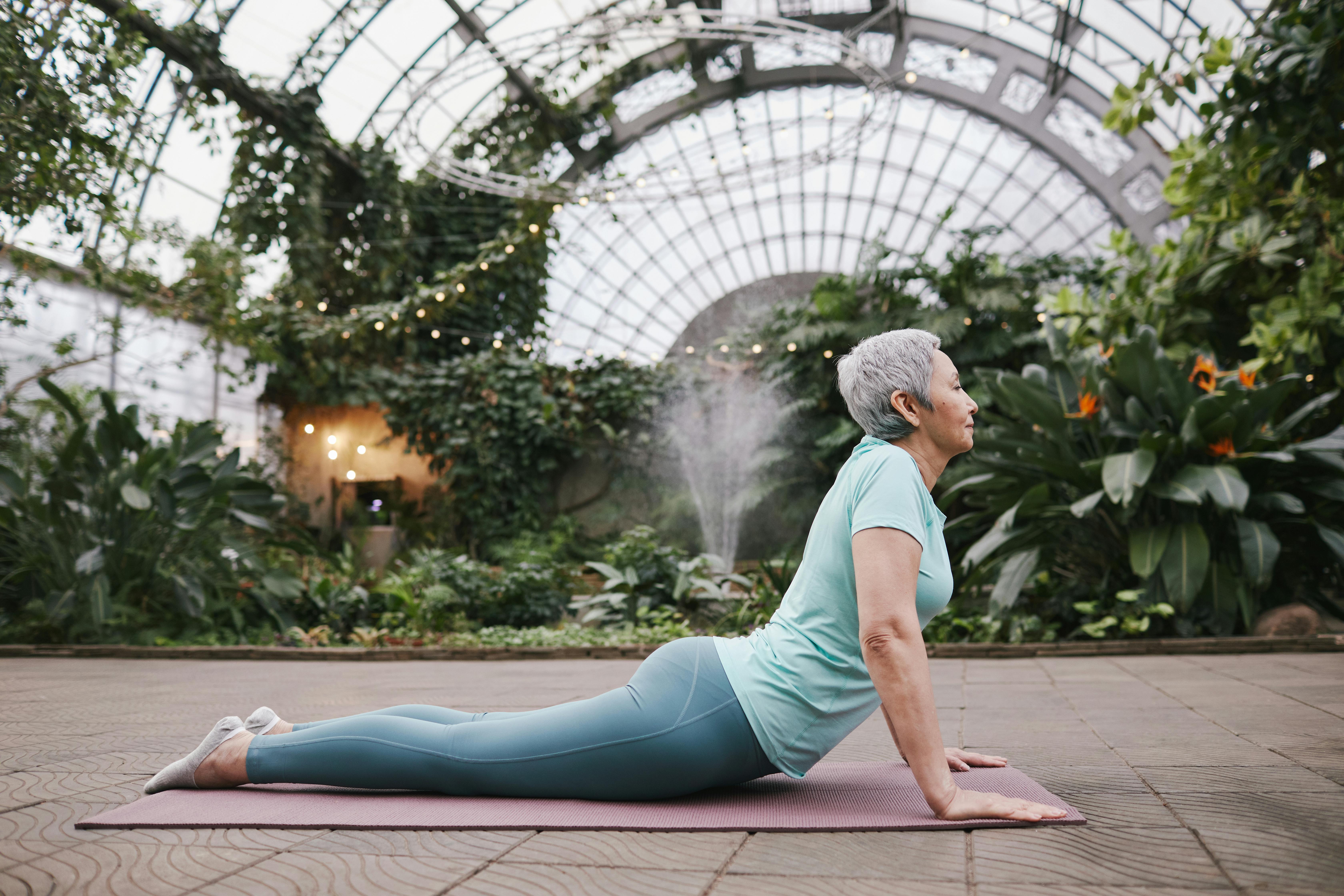 The summer before my senior year in college, I came home, fed up with school. I got a part-time job at a small modern bakery / restaurant that made its own beer (remember when that sounded like a good idea?). I worked as a bakery cashier. Within a matter of a few months, my pleated Duckhead shorts (part of the required uniform) went from the kind that hung below my hips to the ones that slipped my butt in the back with puffy, gaping pleats. Pockets at the front, cutting me in half at the waist. I kept using them anyway. When denial serves bear claws with free cream cheese, it can be a lovely place.
One day the general manager stopped by the bakery, crossed his short arms over the top of the pastry box, and gave me his important look. I realized that he was on tiptoe in an effort to see over his forearms because he was wobbling slightly. On the other side of the box, I stood on a rectangular wooden box that stretched the length of the box and added a good twenty inches to my height. He needed to be able to reach out and hand a customer his selection without his arm staining the glass. Or, as I liked to think, it was necessary to be able to look down on customers, both literally and figuratively, for their lack of willpower over simple sugars.
"Hey, Bakery Babe?" I instantly cut to a scene in my mind of me stretching and pressing down on his head until the balls of his feet gave way to his heels, and I could no longer see him. But instead, I swallowed half of the Heath Bar cookie that I had just broken and popped it into my mouth seconds before he came over (we were allowed to eat the broken cookies, so I broke them often).
He was a blond boy with a northern accent and a name I can't remember. However, I remember the name I secretly gave to the angry pimple that was permanently on my chin, Zoe. (There was something pubescent girl about it.) Every time I scolded myself for not properly consolidating the bakery shelves, I would imagine myself biting into a baker's glove, reaching out and grabbing Zoe. He could try to back off, but I'd strangle her.
"Legs and Squirt" (their nicknames for Angela and Chandler) "return to Sewanee," he said. Hearing the word Squirt, of course, made me fall into my Zoe fantasy for a second, but I quickly recovered. I felt the exciting sense of change coming my way. And I wasn't going to miss it. "So you want to go to the server?" He asked raising his eyebrow.
"Sure, that totally works because I've decided" (like this second) "to take the next semester off," I said as I scraped the crumbs from the corners of my mouth with my pinky nail. As he walked away in his own pair of too tight khaki pants, I floated in a strange place of pleasure. I'll take it off next semester. They can't make me go back. Officially I was a chubby college dropout, with sloppy roots and sticky tennis shoes that made clicking noises.
For once, it was nice not to worry about need. I would finish school soon enough. There was no choice there, he knew. But I was going to take the fall semester off. I'd get it all back after the holidays and be back in shape for the January quarter. For now, though, he was going to drop everything, at least for a while. With this thought, I released my abs and let my new belly see the world for the first time. Normally, a tied waistband would have led me to an obsessive diet of one mini frozen wheat a day. But this was the new me, at least for a time.
I felt like a new chapter had begun. The part of the story where the heroine turns into some kind of disgusting, addictive, or perverted behavior and the reader panics and wonders how she will pull it off. But for me, it was a trip I looked forward to. Because I knew I could write the next chapter. Maybe I would go back to teaching aerobics, join a roller hockey team, or go mountain biking and meet a tough guy with big hands and a big laugh along the way. But for now, my role as a foul-mouthed waitress, drinking beer and snatching up chips was, well, fun.
Once I became a fully trained server I was amazed by the patience of all the managers and other servers with me and my complete lack of experience, organization, balance, memory, understanding, ability to read my own doodles or work with a touch screen. . as well as my general indifference towards clients. It was a laid-back place and most of my superiors played pipes in the basement before shifts, so my shortcomings seemed to slide right under the flashing screen. And to make things even more astonishingly wonderful, my friend Sally, a former bakery cashier and cookie breaker, was promoted to waitress at the same time. She was also taking time off from college. Now the others just referred to me as one of the late instead of the late. (His word, not mine).
Sally and I were never scheduled for the same shift for obvious reasons, but we swapped shifts with people at the last second so we could work together, and puff up at the bar after work with pints, bread and olive oil, and cold fries. He knew how good life was and he didn't take a second of this for granted.
One Saturday lunch shift, Sally tripped over nothing and tossed a cocktail tray with seven pints of beer on her chest. Her white golf shirt was now a sticky, wet translucent yellow sheath that revealed her big pointy granny bra. (She had put the weight of the cookies on her chest.) I ran from the other side of the dining room to help her pick up the broken glass, and we laughed and laughed. Unable to regain our composure, we were asked (told) to mark the exit and go home early. Which translated for us as "pretend to go out (you can always say you didn't know how later), dry Sally's shirt under the women's bathroom hand dryer and go next door to the taco place and eat three baskets of potato chips. " and two bowls of cheese sauce. "
On the rocks, extra salty margaritas, we had another fit of irrepressible laughter as Sally stopped mashing her fries, paused for a moment to think, and announced that if she sat still enough she could smell her own hair. We'd been out late the night before seeing a band, again, and neither of us had showered that morning before our shift, again. This little slice of life was worth savoring. Hygiene could wait.
Too soon, it was time to go back to school and finish in a calendar year. That was the limit my father put on the rest of my college life. So I quickly lost a few emergency pounds on my parents' treadmill, found a cute little studio apartment near campus, and said goodbye to my Danny Devito-like boyfriend (just shorter, not funny, and not so handsome ) whose name I can't remember, and I came back into my life, leaving my lush waitress days in my wake.
I moved to my new place, painted the walls in deep earth tones with the sounds of Big Head Todd, and began my classes with an eager new perspective. My hair had regained its shine and could fit back into my favorite jeans. I don't know about Duckheads, I threw them away as part of some revival ritual, and because I couldn't get rid of the stale beer smell or ketchup stains.
My new chapter was being written and I was full of hope and optimism. It felt good in a different way. A fresh and healthy way. I mean, up until the day I was checking the job section for an aerobic instructor gig, I came across an ad that read, "New Outback Steak House Opening Soon on Eastern Bypass. Experienced Servers Wanted."